Wednesday 13 January 2021
Points experts
Economic environment - Thematic investing makes even more sense in the post-covid world
Economic crises are often times of rupture. Some models, out of breath, are failing. Conversely, new trends, previously touted as those of the future, are finally emerging. Above all, crises provide their share of new "narratives" that allow people, leaders and investors to see their actions through a new lens. In his book Narrative Economics, Nobel laureate Robert Shiller explains how a few simple "narratives" impose themselves in public debate and influence the economy and financial markets, by influencing political decisions or investment decisions at large. Either way, these "narratives" get caught up in thematic investing, whose essence is to identify structural issues and trends capable of generating long-term growth. In other words, thematic investing consists in anticipating the emergence of "narratives" that will feed tomorrow's daily life.
THE COVID CRISIS HAS GIVEN RISE TO SUCH "NARRATIVES", NOT LEAST BECAUSE OF ITS UNUSUAL NATURE, AN EPIDEMIC. LET US RETURN HERE TO SOME OF THESE "NARRATIVES".
The most structuring of them is that according to which the epidemic was caused by climate change and/or environmental degradation. While the origins of the virus are still unknown, several institutions such as the World Bank or the OECD have pointed out that increased temperature and loss of biodiversity increase the likelihood of the spread of new diseases. This seems to have raised awareness among governments: more ambitious objectives and more concrete strategies for reducing greenhouse gas emissions have been announced in many regions (China, Japan, Europe). In addition, public pressure for stimulus packages to be "green" has never been greater. In the United States, the victory of the Biden-Harris ticket is a game- changer, with the return to the Paris Agreement, but also with concrete proposals, such as the installation of 500,000 electric vehicle charging stations. Several major manufacturers (such as General Motors) have announced that they want to make a shift this year and gradually move towards an era of 100% electric (companies initially outside the sector, such as Apple, are also working on the subject). Companies related to clean vehicle technologies have had spectacular stock market performances this year.
Another element that will remain associated with the covid crisis is how it has exacerbated inequality, one of the major trends of recent decades. The least advantaged groups (young, less educated, ethnic minorities, women) have all been hit harder than others. This will very likely lead to strong political responses. Inequality, for example, is one of the four priorities of the Biden-Harris Transition Team (alongside climate change in particular). In November of this year, the city of San Francisco voted a "CEO tax", increasing taxes for companies whose CEO pay ratio exceeds 100. It has been shown that the stock price of companies releasing a too high CEO pay ratio suffered all others things being equal, in the sessions following the publication: this phenomenon would probably be reinforced if other cities or states implement CEO taxes. In addition, the proliferation of fact-checking articles in the mainstream press comparing executive compensation with the social and environmental performance of their companies could have significant market consequences.
Finally, another marker of this crisis is the acceleration of digitalization. Social distancing measures have greatly accelerated online sales: the share of non- store retail sales has increased very sharply in China, the United States or Europe and these changes in consumption patterns will probably be permanent. In addition, the increased use of remote working, part of which will be instituted permanently, has also greatly benefited technological stocks. The education sector has also been transformed, with the development of new ways of learning (online, bespoke, on demand), some of which will continue. Finally, the development of fintechs also accelerated during the covid crisis. It is for all these reasons that the Nasdaq has performed so well this year.
Ultimately, 2020 has been a year of acceleration of several themes: reaction to climate change, energy transition, awareness of inequalities, digitalization in all its forms, new consumption patterns. And it is obvious that this acceleration of themes is behind the stock market divergences between the winning and losing sectors of the crisis (the so-called K recovery). Thematic investing is a definite advantage for investors who have been able to identify these trends upstream and benefit from them in 2020 and is therefore of increased interest following the covid crisis.
Download full document below.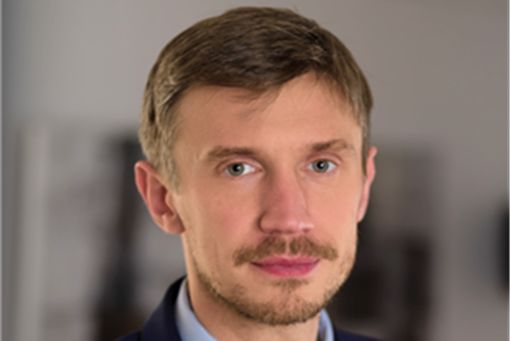 Bastien Drut
Senior Strategist CPR AM