Friday 08 January 2021
Points experts
Gold & Mines – A very promising end to the year
The year ended fairly well for gold and gold miners. After recording their worst month since 2016 in November, gold prices ticked up sharply in December, by more than 6.5% ($), closing the year up 24.4% ($). This was their best performance since 2010!
Although the worldwide vaccination campaign that is getting under way is raising many hopes, it is also inspiring doubts. In these conditions, central banks will continue to take action with highly accommodative policies, which is likely to sustain the very positive environment for the barbarous relic…
The support level defined at $1765/oz has held up, and the rising of prices above $1848/1852/oz has since given an initial positive indication. The gold market is now at a crossroads, testing both its 100-day average and the resistance level ($1905/oz) for the consolidation trend seen since the peak in August ($2075/oz). If this level was broken it would reactivate a bullish trend with a first target price of $2045/2050/oz (intermediate resistance levels at $1925/1935/oz, $1965/1975/oz and $1992/2015/oz).
On the upside, the next target price is at $2125/2130/oz, an extension (123.6%) of the rise from the December 2015 low ($1046/oz) to the previous record of September 2011 ($1921/oz), with an intermediate resistance level at $2075/oz (7 August high). On the downside, the breaking of $1850/oz would now be a negative indication and could call these target prices into question...
Download full document below.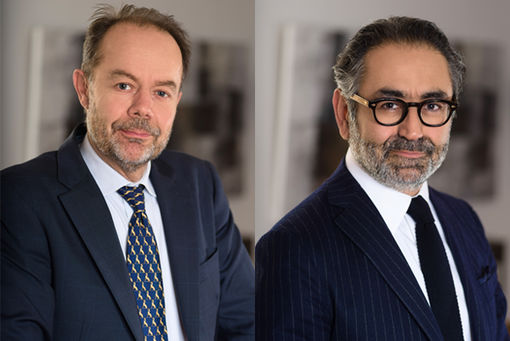 Arnaud du Plessis
Gérant actions thématiques spécialisé sur l'or et les ressources naturelles chez CPR AM
Vafa Ahmadi
Directeur des Actions Thématiques chez CPR AM